Like this work? It's waiting for you on Etsy!
Please
click here
to the product page directly.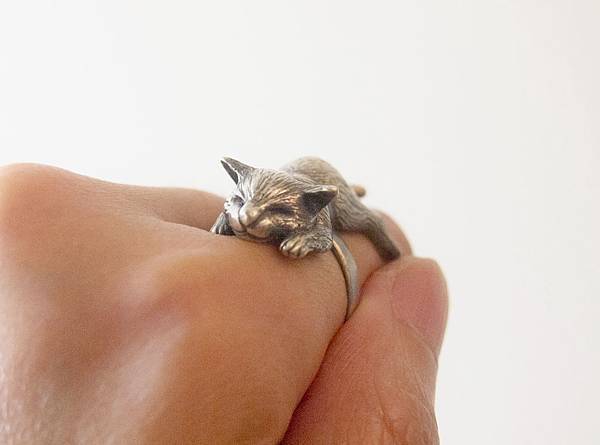 A ring of the shape of animal and a realistic depiction of a cat. Brings you such an amazing, sweet scene: a mini kitten sleeping serenely on your finger!
The creator depicted all the details on her peaceful face when falling asleep,
leaving a dilemma to people: cannot help but look repeatedly,
and are reluctant to wake her up.
Must every cat lovers enjoy this cat-themed exquisite sterling silver jewelry.
The cat cabochon (approx.) 3.2 cm height (from head to tail)
Ring size (approx. 55mm) is readily available.
Please inform us of your ring size if size adjustment is needed.
This service is free before ordering.
This creation is totally handcrafted of pure 925 sterling silver.