Like this work? It's waiting for you on Etsy!
Please
click here
to the product page directly.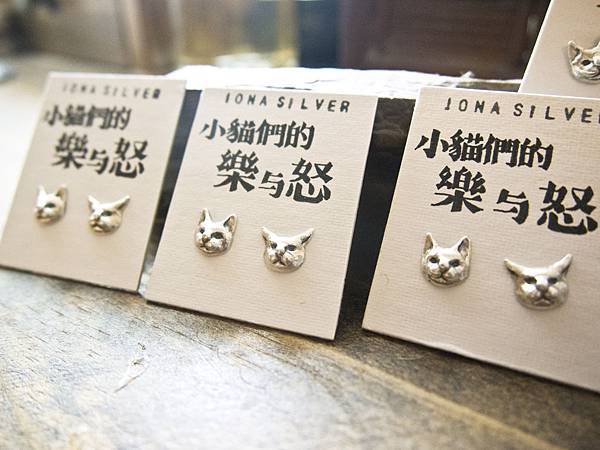 Two different facial expressions are gathered into one pair of earrings! One shows glow while another one shows glower. Cats, let's Rock N' Roll!
The Chinese characters on the earring card is personally handwritten by the designer, making a cantonese pun of "Rock N' roll" which is literally "glow and glower".
They can also be rewritten in English, please let me know if you want it.
This card is provided for you to keep the earrings conveniently and as a commemorative signature of the brand.
Earrings width (approx.) 0.8 cm.
This set of creation is totally handcrafted of pure 925 sterling silver.
The earring posts are made of pure 925 sterling silver, which is anti-allergy and safe to your skin.