Like this work? It's waiting for you on Etsy!
Please
click here
to the product page directly.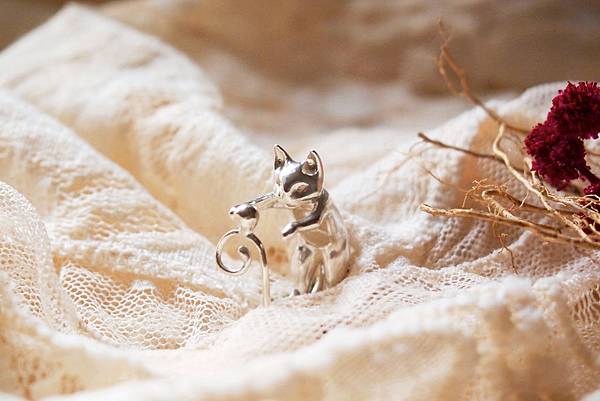 The special natural ductility of silver is very suitable to present the sleek curve of cats' body. Therefore, the designer let the cat circle its tail a lap to form the ring, completely showing cats' instinctive deft movement.
May every cat lovers enjoy this incarnation of my beloved pet in pretty exquisite jewelry.
Ring size (approx. 52mm) is readily available.
Please inform us of your ring size if size adjustment is needed. This service is free before ordering.
This creation is totally handcrafted of pure 925 sterling silver.