Like this work? It's waiting for you on Etsy!
Please
click here
to the product page directly.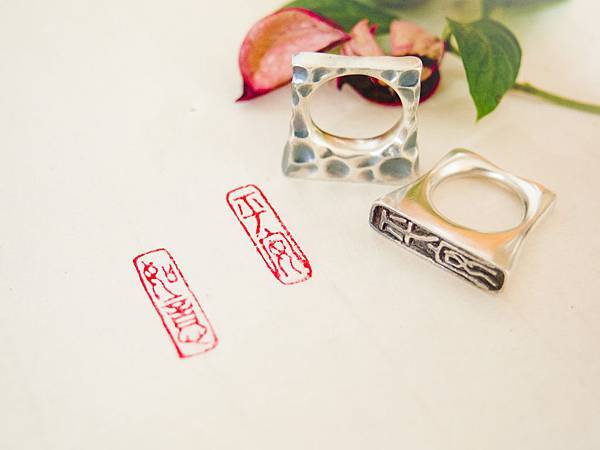 A personal stamp with customized and special designed Chinese words inscribed on, can be wearing as jewelry or used as a real stamp, moreover, can be gifted as a souvenir to your family, friends and lover.
Two models of this purely handmade stamp, polished shiny surface and rocky rough surface with imitated coarse grain, are provided for your choosing.
'Small Seal' script, an ancient calligraphic style of 'Han dynasty', is used to design the text.
The stamping size is approximately 2.5 x 0.8 cm.
The text can be customized but limited to 4 chinese words at most.
The words shown in the sample picture are 'pingan' and 'ruyi'. The former stands for 'inner peace' while the latter stands for 'every thing goes well'.
Pendant height 2.5 cm, width (upper side) 2 cm, width (lower side) 2.5 cm
This creation is totally handcrafted of pure 925 sterling silver.
Comes with a suede necklace, the length can be adjusted upon your demand.
This creation can be altered to a ring, please inform us of your ring size before ordering.