Like this work? It's waiting for you on Etsy!
Please
click here
to the product page directly.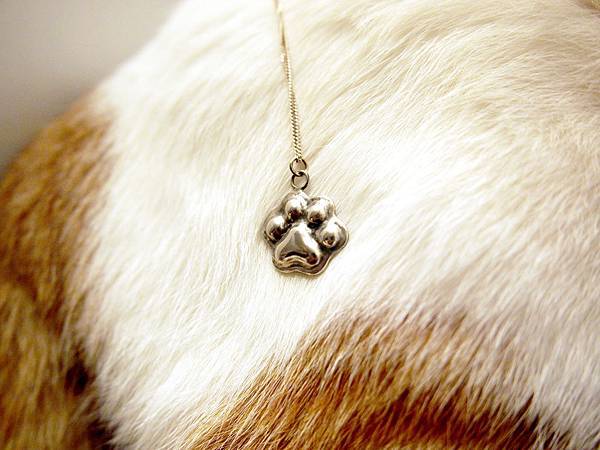 All the cat-lovers must be familiar to the pads of cat's feet. That softness and elasticity are always making the cat-lovers crazy. Being one of them, I am also addicted so much to touching their pads. Just wear this lovely cat's pad, let the warmth to the touch comes along with you and cures your addiction at all times!
Pendant width (max.) (approx.) 1.8 cm.
Necklace length 18 inch.
Both pendant and necklace are totally handcrafted of pure 925 sterling silver.