Like this work? It's waiting for you on Etsy!
Please
click here
to the product page directly.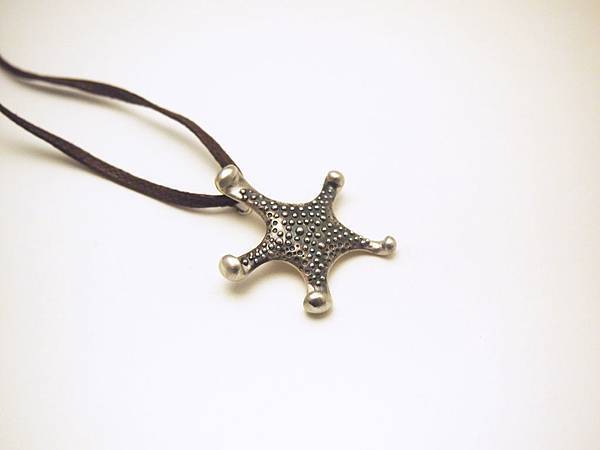 I craft the starfish's five little tentacles in round style to look more gummy and cute‭.‬
Then I was asked‭ ‬"Is it Patrick Star‭?‬"‭. ‬So‭, ‬what should I answer‭? ‬Should I craft a SpongeBob to company him‭?‬

Pendant height 3.5cm‭, ‬width 3.5cm‭. ‬
Necklace length 18‭ ‬inch‭. ‬
Pendant‭ ‬is‭ ‬totally handcrafted of pure 925‭ ‬sterling silver,‭ ‬
And suede necklace‭.