Like this work? It's waiting for you on Etsy!
Please
click here
to the product page directly.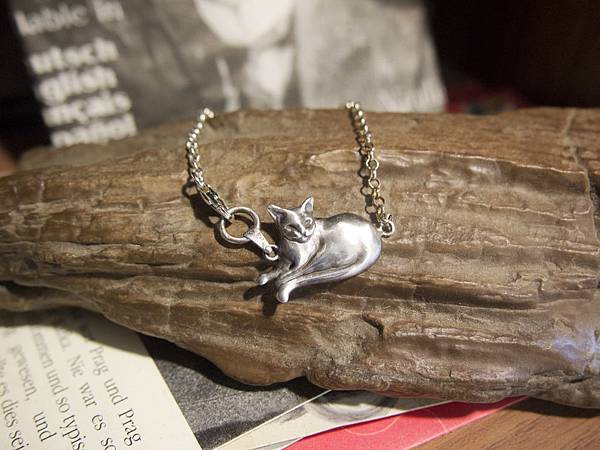 Life modeled from my dear pet cat. A few extra pounds and bleary eyes are her features. Always in a dreamy daze, what a kid.
The cat pendant size (approx.) 2 cm height (from head to tail)
This creation is totally handcrafted of pure 925 sterling silver.
The chain and all the components are all made of pure 925 sterling silver.
Two models of different length (the total length including the cat pendant) are available: 15 cm and 18 cm.
Please make sure you know your bracelet size correctly.
The best bracelet size for you is your wrist circumference plus 2~3 cm.
Please inform us of your bracelet size if no goods of appropriate size is available,
length adjustment is free before ordering.